Melbourne's #1 Babysitters
Quality care for all children
Family owned boutique agency
About
Hi there! City Babysitters is a boutique family owned and operated business. We have been operating for more than a decade and pride ourselves by only offering carefully screened and selected carers. Quality care is paramount and is the secret behind our continuing success.
We offer maturity, wisdom, and peace of mind to parents; with a healthy dose of confidence and reliability. We also don't cater for any other services except child care. Child care is our pride & passion.
Serving Melbourne 24/7
We're with you every step of the way with your babysitting needs.
Melbourne Hotels
We offer babysitting service to all Melbourne Hotels & Apartments in the CBD & outer suburbs.
All ages, newborns to teens. We will discuss & confirm details of the child/children & the selected appropriate babysitter/nanny for your family.
The babysitter will confirm with you approx 24hrs before booking time and will bring a Client Information form.
A special event, theatre or dinner booking can be even better when you know your family are being well looked after. We babysit at all CBD hotels including the Como, Rydes, Crown Towers, Park Hyatt, Quest, Media, Adina and more.
Servicing All Melbourne Suburbs
City babysitters are very age appropriate when matching a babysitter to your baby, toddler or child. Serving nearly all suburbs of Melbourne
Be assured you will always get a experienced lady for under 18 months or any child with special needs.
Mums for Mums are the nannys that also "Live in" if you need to be away for any reason.
They will continue the family routine as normal and continue to do all the jobs mums do everyday for the family.
Night Respite Care & Doula Service
Sometimes a goodnight's sleep can make the world of difference.
Our aim is to provide you with the opportunity to rest and recover while supporting you in the ever changing demands of parenthood.
Make the transition from hospital to home easier, and a less daunting one with the help of our professional and personable carers.
A beautiful Pregnancy & Birth is sometimes assisted by a Doula service. Click on this page for more information.
We treat all children with the same love and care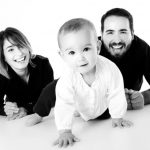 Personal
Your requirements are discussed personally with you at the time of booking to ensure the most suitable City Babysitter is booked for your baby/children.

Special
City Babysitters are carefully selected to reflect our clients needs, certifications vetted and most have further qualifications in educational, health and medical arenas.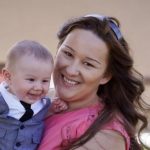 Experienced
City Babysitters provides mature and experienced Nanny's, especially for children under 2 years of age and those with special needs.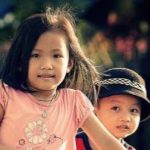 And Multilingual
City Babysitters provides sitters who speak Chinese, Japanese, German, French and Hindi.
"Thank you so much for sending Taryn to babysit my son last night. My son has not been cared for by someone that is not familiar to him before and to my suprise, he hit it off with Taryn as soon as they meet.
The whole night went smoothly and my husband and I felt really comfortable leaving our son with Taryn for a few hours.
I highly recommend this service and will definitely use again."
"Hi Kristin, I just wanted to offer feedback that Linda was a great sitter for us while in Melbourne earlier this week.
She was easy going, yet keen to make a connection with our little one and had a caring air about her.
She eased our first-time-agency-experience angst! Thanks for the service."
"Just wanted to say my daughter used your services Saturday 8th October for my grandson. We were all very happy with his sitter ( Lieitsa ). Think the spelling might be wrong 😫.
She did a marvellous job and I have no hesitation with recommending and using your company again.
I will certainly be passing on your details to my clients when they next visit."
Pricing
The prices below are for standard bookings, please call us for special booking needs.
Please note that there is a one-time processing fee of $15 for first-time clients local to Melbourne, and hourly charges are payable directly to our City Babysitter.
Call 0466-201-589 to confirm your pricing and book.
Booking Fee
$

25
Payable on Booking

Late Booking $35

Same Day Booking $35

Public Holidays $35
Hourly Rate
$25
Please note: This rate may be subject to change depending on circumstances and or any special needs
3Hr Minimum
$

75
Please Note: The client is responsible for all hotel parking fees.
Extra Children
$3.50
Per child per hour from another family.

Subject to change based on children's age and needs

Maximum of 4 children per nanny.
We often do group bookings for weddings and business functions and other events.